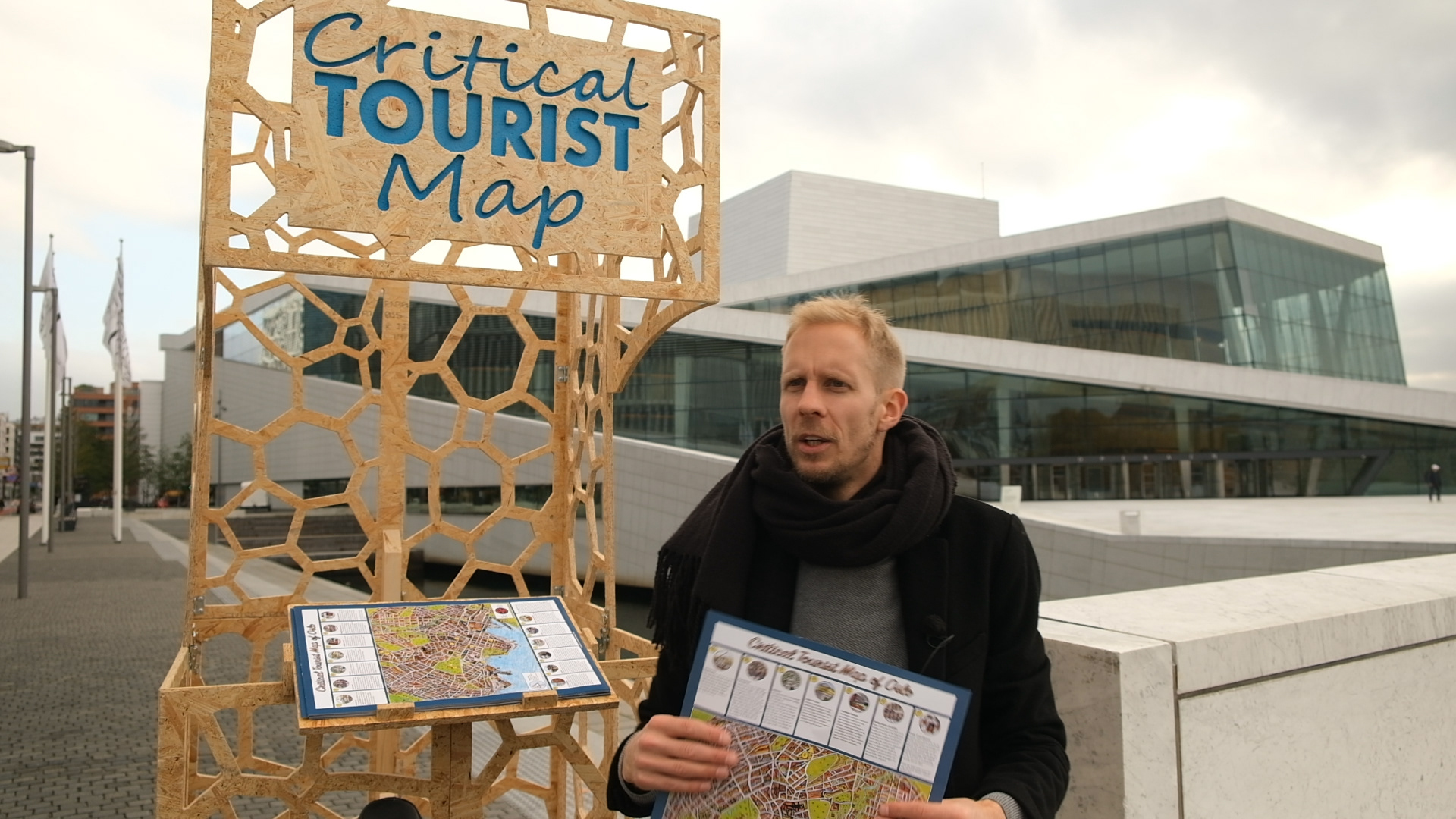 22. October -1. November 2020: Markus Moestue: The Critical Tourist Map of Oslo
Markus Moestue (Oslo) works with humorous political stunts. His work involves sculptures, performances, board games, maps and video. Usually the work revolves around different topics of investigation, such as weapons industry, prostitution, religion, economy and immigration.
The Critical Tourist Map of Oslo
This tourist map does not help you find a nice and expensive knitted sweater. It won´t lead you to any great locations for bland lasagna. It does not even point out the Hard Rock Cafe! Instead, the Critical Tourist Map of Oslo might help you shatter a few myths about the greatness of Norway. Among the topics you'll learn about is Norway´s aggressive foreign policy, our involvement in colonial slavery, the unfair asylum system and why Amnesty International has their eyes on our prisons.